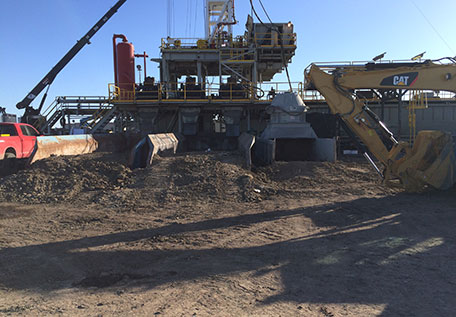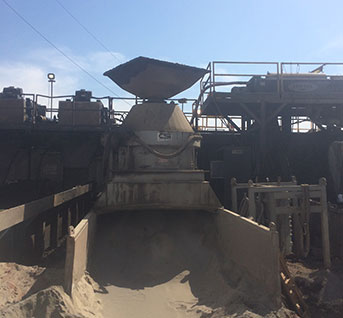 Built for the Toughest Drilling Environments
Delivering effective solids control solutions that are flexible, cost-effective, and customized with consistent, reliable outcomes are of the highest importance in today's oil and gas industry. In partnering with Rocky Mountain Oilfield Services, you rely on a seasoned partner with experienced field and site supervisors along with operating technicians whose solids control experience ensures a seamless, reliable operation.
In the oilfield drilling industry, drilled solids within the drilling fluid must be removed to allow re-use of the drilling fluid. Efficient removal of these drilled solids results in considerable cost savings.
Whether drilling an oil and gas well, RMOS offers solids control and waste management services that are engineered to maintain the integrity of your drilling fluids, reduce mud loss on SCE and minimize environmental impact.
Many times, when tackling a drilling project, multiple companies and several points of contact are required to remove waste, manage fluids and/or provide additional drilling operations. This complicated process can lead to frustration and miscommunication. In partnering with RMOS, all of your drilling fluid and back yard related needs can be handled effectively by one company.
RMOS has access to a fleet of industry standard equipment, including shaker screens, shakers, dryer units, mud cleaner's, desanders, and centrifuges to increase the efficiency of your drilling projects. And as with our drilling fluids business line, our solids control team consists of experienced industry specialists and a core team of engineers who have been trained to provide field support for drilling operations utilizing our solids control equipment.
At RMOS we help our clients find the optimal design for their solids control system, for which we provide the latest equipment technology, with the goal of achieving maximum efficiency in drilling, reducing the loss of fluids to a minimum, protecting the environment, and keeping costs down.